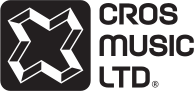 闊思音樂成立於2014年中,以大中華地區為基地,不斷網羅區域內獨具特色的音樂作品及藝人,並擅於透過其合作平台將大中華區的音樂能量連接至世界各地,同時也扮演著將其他區域音樂作品及藝人前進大中華區域的重要角色。2015年,ICA與闊思音樂結盟,針對亞洲地區的古典音樂市場,攜手成為最緊密的合作夥伴。
CROS MUSIC is a greater china based company which is a solid and cutting edge unit that discovers and bridges artists and music that holds the independent spirit to the world. At the same time, it also plays an important role as portal for label and artists outside the Greater China region. In 2015 ICA form an alliance with CROS MUSIC and work together becoming the closest partners for classical music market in Asia.

DELIGHT MUSIC為韓國獨立音樂品牌,其旗下歌手包含在日本與韓國都有相當音樂口碑與現場實力的搖滾樂團彼我(PIA)、以及由女主唱文珽逅所領軍的搖滾樂團BIURET,唱遍各大韓劇主題曲的EVERY SINGLE DAY、從搖滾樂團變為流行電音樂團的內華達51(NEVADA51),清新雙人團體乖乖男女,以及在美國亞裔社群具有影響力的創作新星CLARA C。
2018年正式與闊思音樂結盟,期望透過華語音樂與韓語音樂的交流創造亞洲音樂的新指標。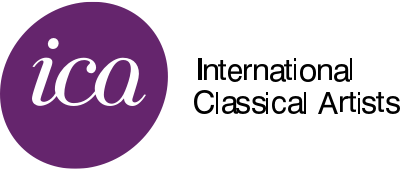 At ICA we practise personal, creative, strategic general management. Ranging from distinguished and established performers, to musical stars of the future, our roster comprises a handpicked collection of artists, each represented worldwide at the highest international levels.A deliberately boutique company, ICA's Artist Management team combines recognised and respected industry leaders with some of the industry's brightest young talents. We enjoy long-term relationships with our artists, working closely on creative and strategic career development, helping to fulfil their aspirations and ambitions.
With an excellent network of international promoters, partnered by expertise, creativity, and depth of knowledge, at ICA we take a thoroughly individual and personal approach to our work with each artist.
ICA's Chairman, Stephen Wright (formerly Managing Director of Harold Holt, and FoundingManaging Director of IMG Artists Europe) is recognised for reassessing business models and developing new media avenues. ICA is therefore constantly expanding our online and audio-visual presence in order to make full use of all new opportunities for our artists. In addition to Artist Management, ICA also has a number of other unique areas of activity: top-level orchestral touring projects, consultancies, and digital media expertise as demonstrated by our in-house bespoke film company and CD & DVD label.